September 2023
Teton Baby Red Potatoes
Teton Baby Red Potatoes are typically harvested when they are still young, resulting in a creamy, flavorful flesh. They are a popular choice for culinary applications due to their appealing appearance and versatility in cooking.
Add them as a side as chips or roasted!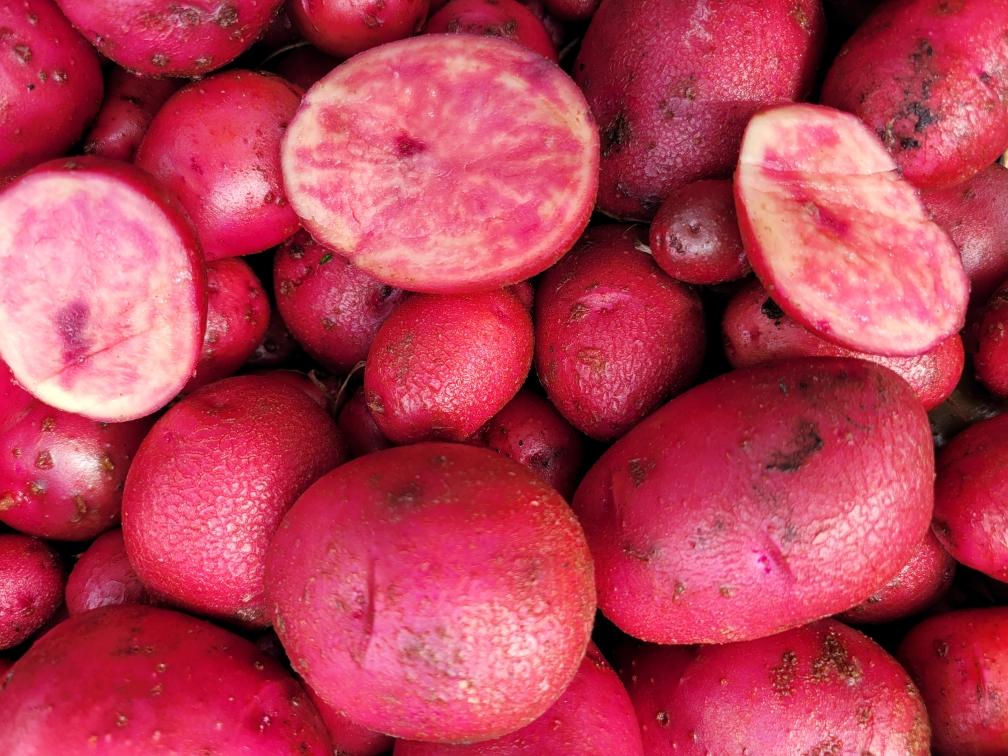 August 2023
Lipstick Peppers
Lipstick Peppers are rich in vitamins, particularly vitamin C and vitamin A, as well as antioxidants.
Enjoy it in multiple of dishes, including:
Italian Flatbread
Jambalaya
Daily Specials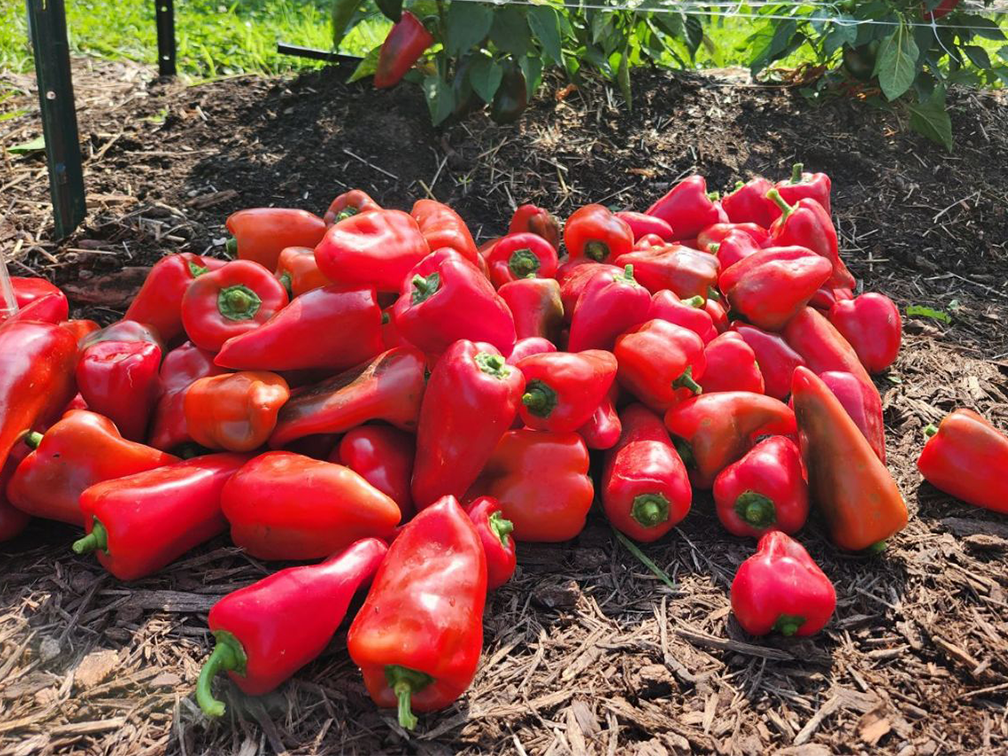 August 2023
Ajvarski Peppers
Ajvarski Pepper, also known as Ajvar Pepper, is a type of sweet pepper cultivar originating from the Balkans, particularly the countries of Serbia, North Macedonia, and surrounding regions. It's renowned for its thick flesh, sweet flavor, and vibrant color, often ranging from red to orange.
Try it in our:
Lettuce Wraps
Seasonal Risotto
Daily Specials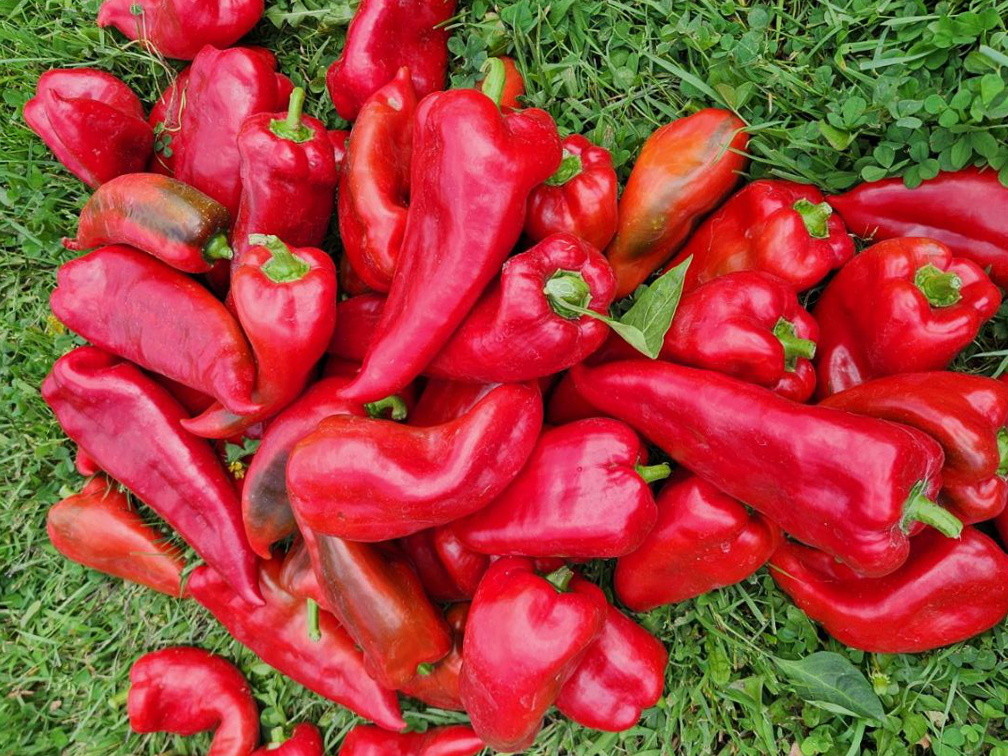 August 2023
Huckleberry Gold Potatoes
Huckleberry Gold potatoes are a type of specialty potato variety known for their unique appearance, flavor, and culinary uses. These potatoes have a distinctive purple or deep blue skin with gold or yellow flesh, creating an eye-catching contrast that makes them visually appealing. The flavor of Huckleberry Gold potatoes is often described as rich and nutty, with a slightly sweet undertone.
Try it in our Farm Summer entrees and Dinner specials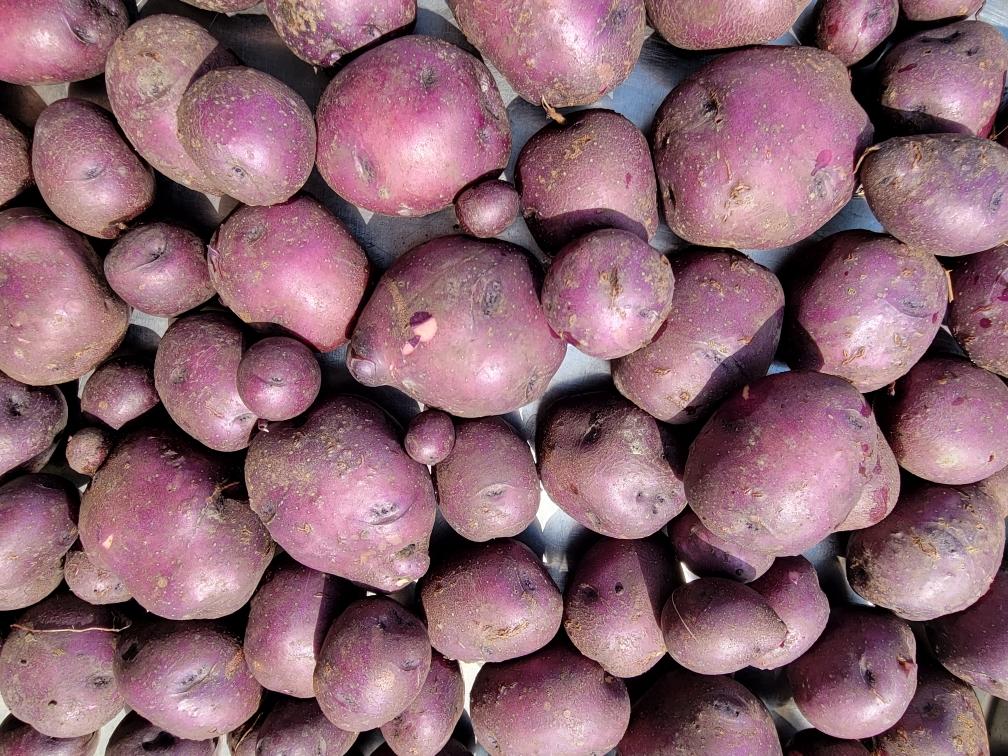 August 2023
Caribe Potatoes
One of the key features of Caribe potatoes is their ability to maintain their texture well after cooking. They are often lauded for their firmness, making them suitable for various cooking methods, including boiling, baking, frying, and mashing.
See our potatoes in our Dinner specials and Farm Suppers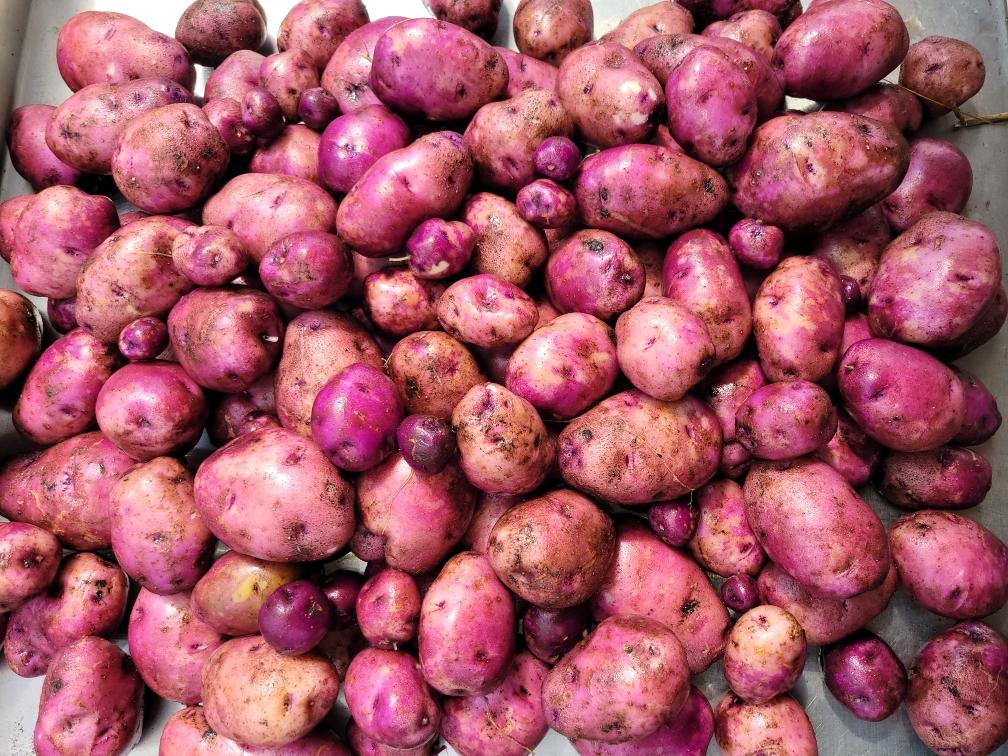 August 2023
Cipollini Onions
These onions are prized for their mild and slightly sweet taste, which sets them apart from traditional cooking onions. When cooked, Cipollini Onions caramelize beautifully due to their high sugar content, resulting in a rich and complex flavor profile. Farm to Table Dinner Guests: get your flavor palette ready, these are going to be in our featured dishes next week!
You can also try it in a variety of our dishes like:
California Chicken Sandwich
Parkside Burger
Ahi Tuna Bowl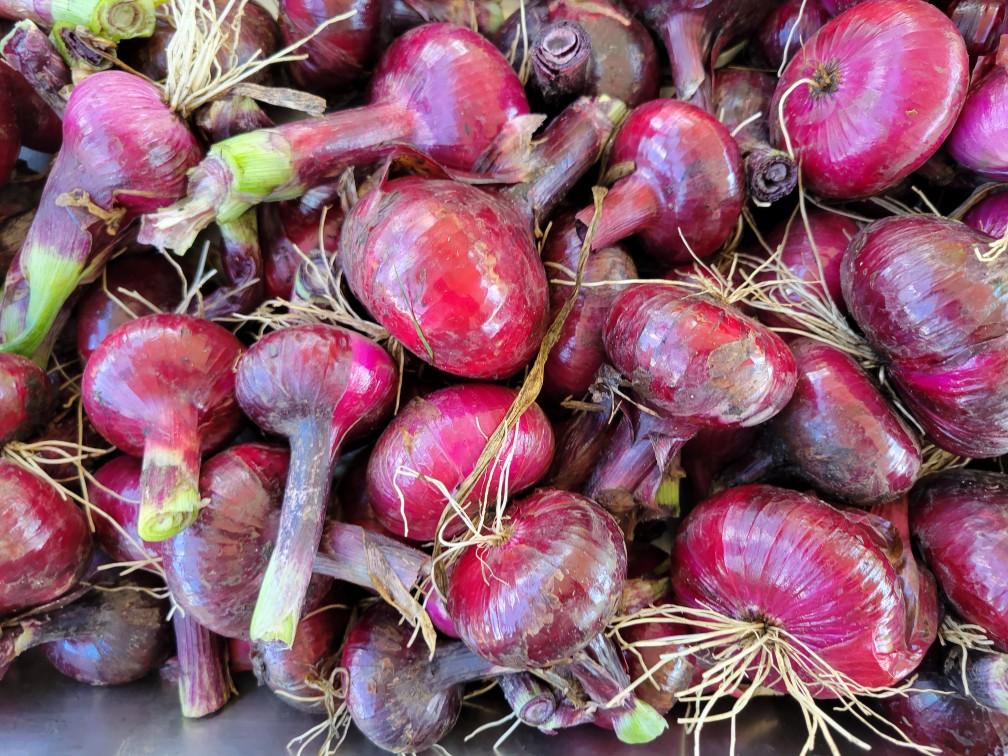 August 2023
Shisito Peppers
Shishito peppers are often enjoyed as a snack or appetizer. They are commonly blistered or charred in a hot pan or grill until they develop a smoky taste and slightly wrinkled texture. While most Shishito peppers are mild, some can be unexpectedly spicy, adding an element of surprise to the dining experience. These peppers are easy to cultivate and have gained popularity for their unique flavor, making them a sought-after ingredient in various cuisines around the world.
Try it in our featured dish: Veggie Special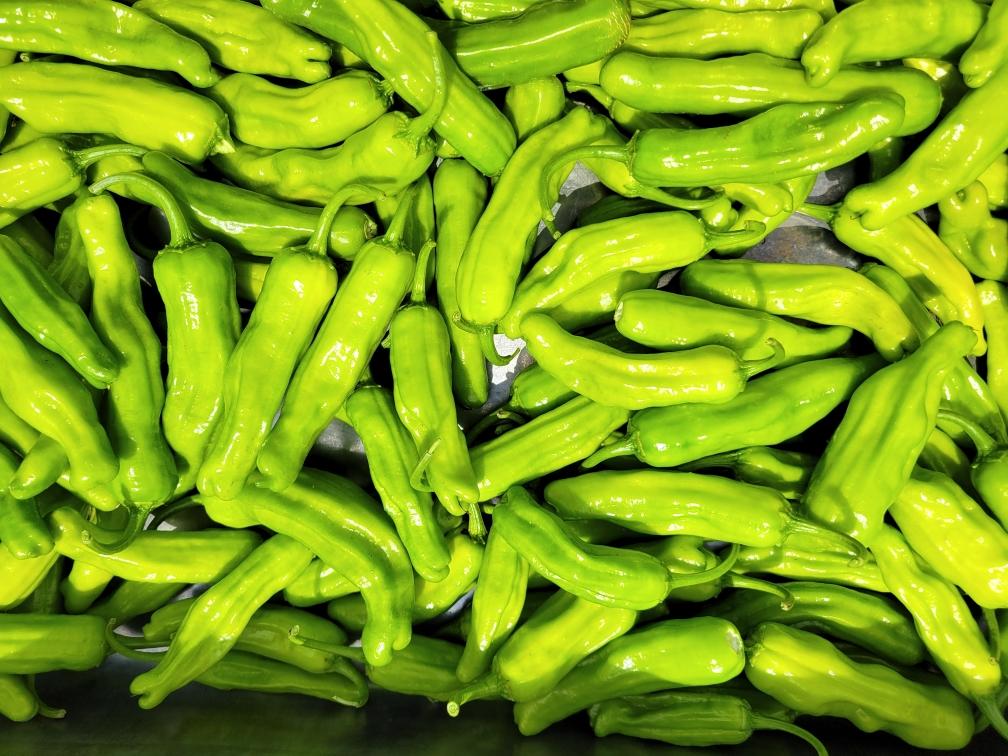 August 2023
Rocdor Yellow Beans
Rocdor Yellow Beans are a vibrant and flavorful variety of bush beans. These beans are characterized by their distinct bright yellow color, which remains vivid even after cooking. Rocdor Yellow Beans are prized for their tender texture and rich, slightly nutty flavor.
Try it in our featured dish: Veggie Special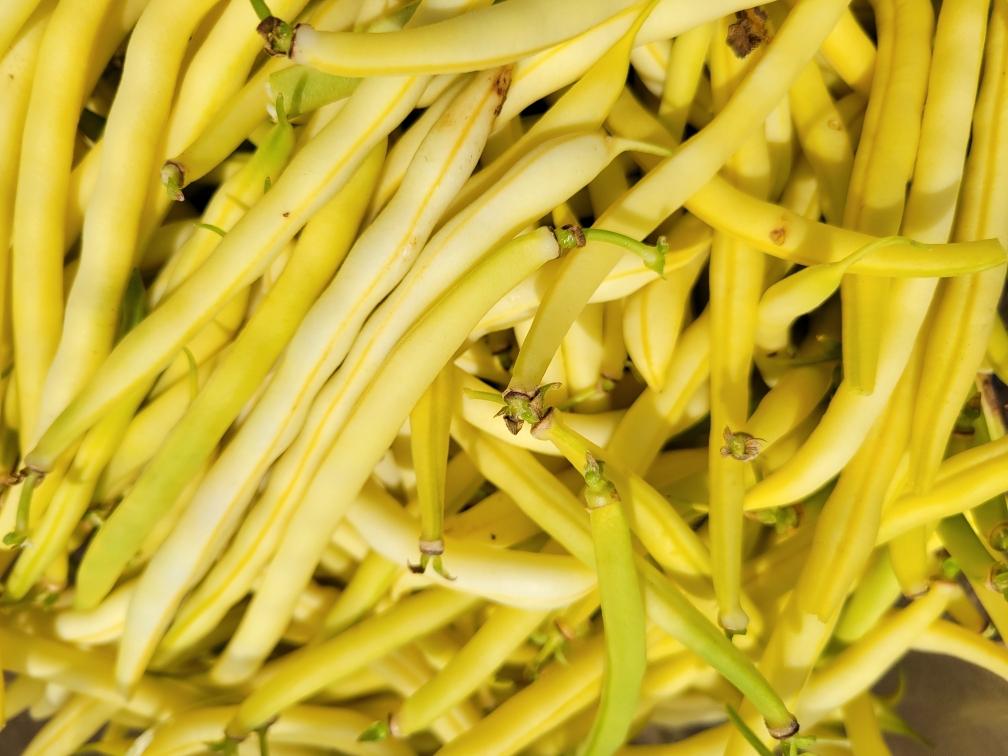 August 2023
Red Tomatoes
Ripe, plump tomatoes have been harvested from our lush garden vines, promising a burst of fresh, vibrant flavor.
Try it in our featured dishes:
Caprese Salad
Caprese Flatbread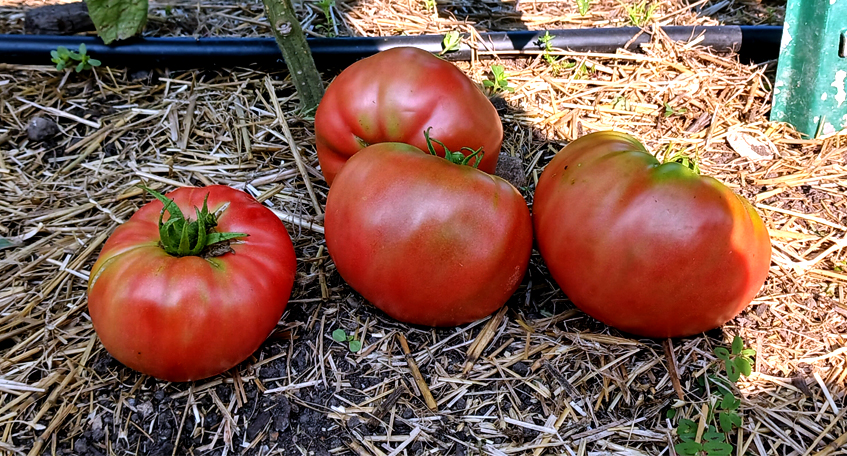 August 2023
Green Tomatoes and Stone Ground Cherries
The garden's harvest had transformed into a symphony of flavors, a testament to the art of cultivating and the joy of savoring nature's bounty in unique and delicious dishes. Enjoy our freshly harvested green tomatoes and stone ground cherries in our upcoming dishes!
Featured dishes: Green tomato salad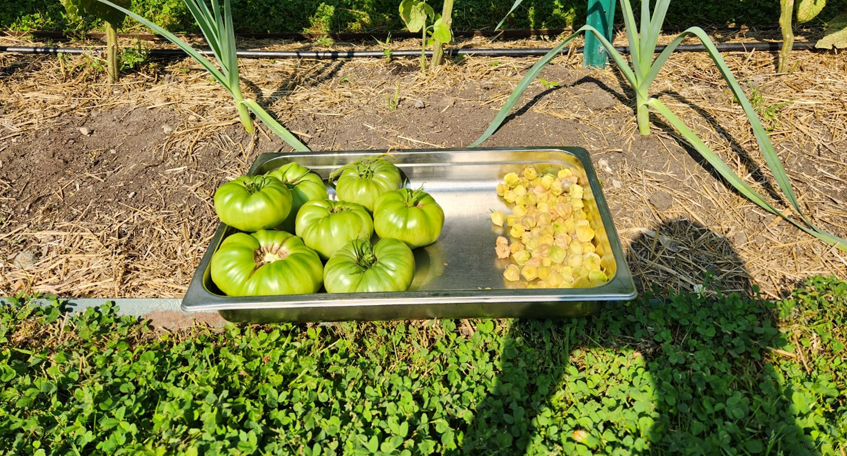 July 2023
Basil
Basil is an herb in the mint family that is essential in Italian dishes. Its rich, nutty, and bright color automatically kicks any dish up a notch. It is the main ingredient in our in-house pesto sauce featured in two of our favorite dishes.
Featured dishes:
Caprese Flatbread Pesto Sauce
Scallops Dinner
Caprese Salad (Burrata)
Italian Flatbread Garnish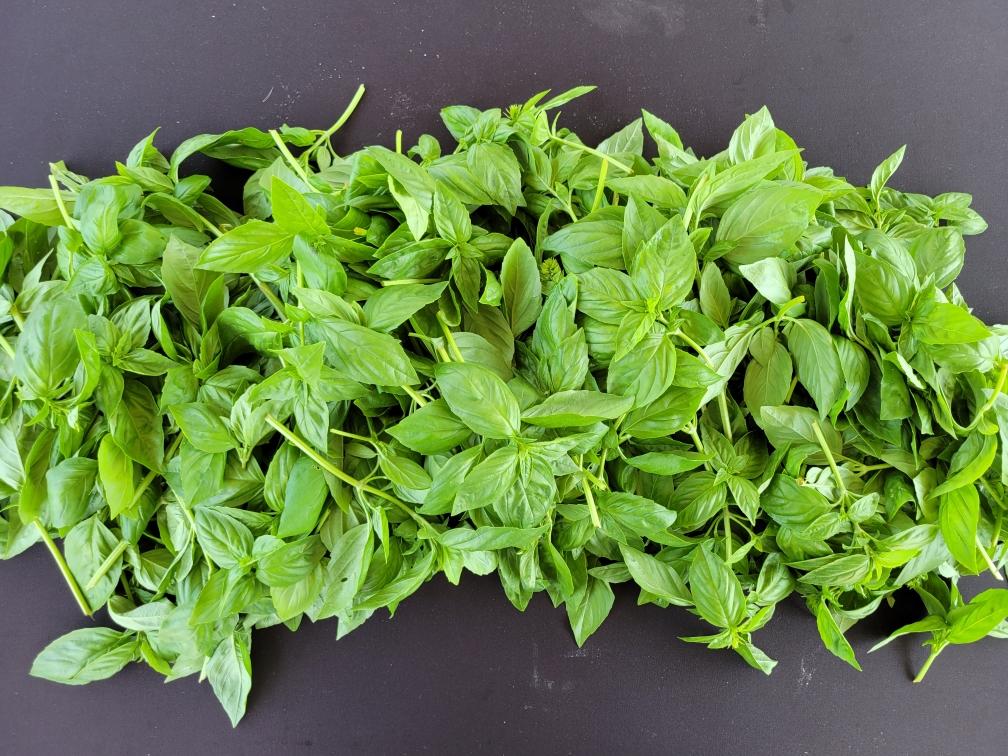 July 2023
Red and Green Cabbage
Featured dishes:
Short Rib Tacos

Fish Fry Coleslaw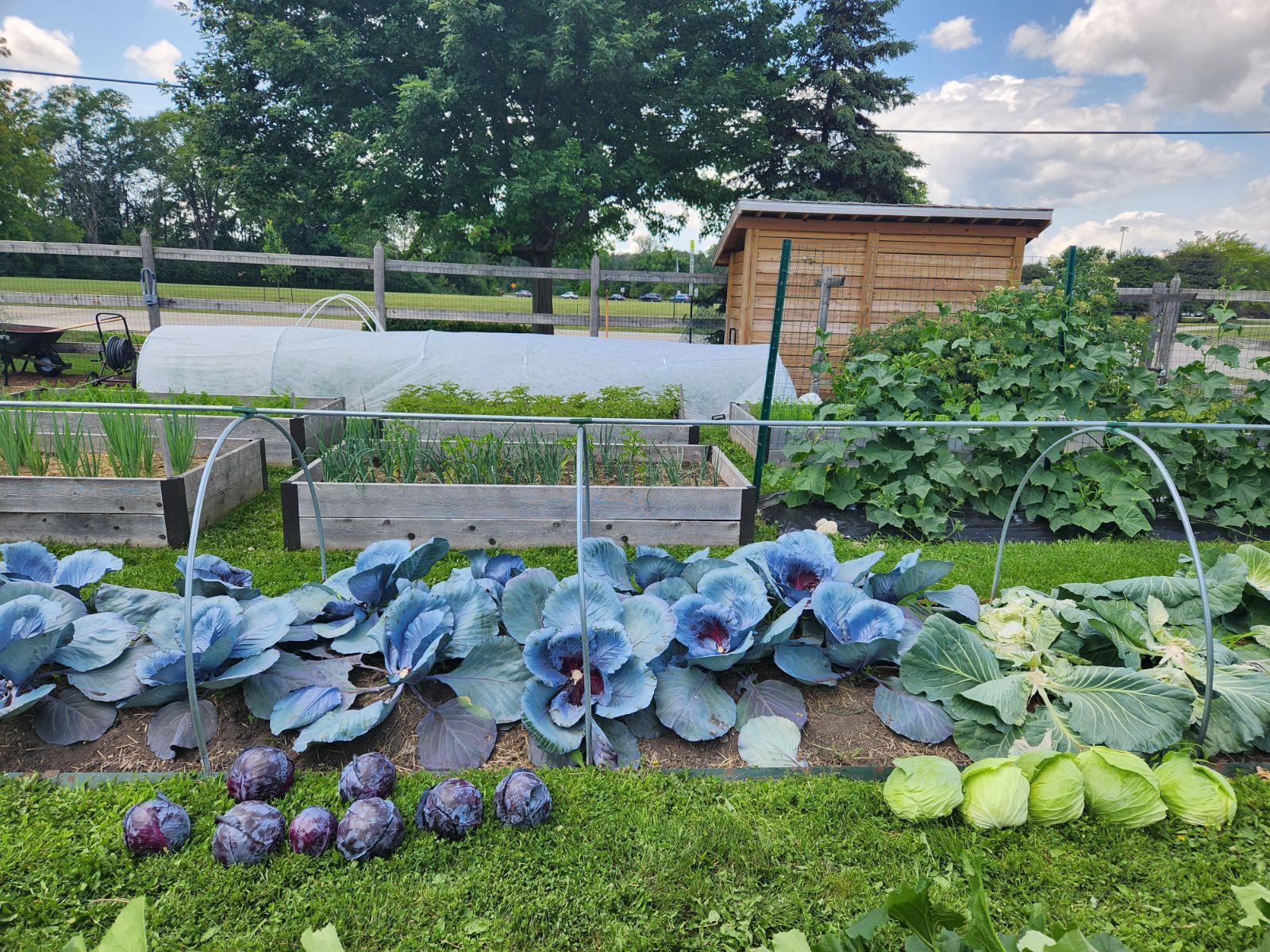 July 2023
Pulaski Red and Music Garlic
The best time to harvest garlic has arrived. Try our delicious Chimichurri Flatbread or Avocado Bruschetta. If you live in the Brookfield area, dine in today or reserve our garden-side dining space for a more intimate setting.
Featured dishes:
Avocado Bruschetta
Chimichurri Flatbread
California Chicken Sandwich
Farmers Johnny's Pasta
Seared Scallops
Seasonal Risotto
Stay tuned for what grows next!