Let us make your big day memorable

Farm to Table Catering for Weddings
Looking for the perfect catering service for your special day in the Milwaukee area? ParkSide 23 is committed to delivering a service that will be just as memorable as the ceremony itself! Everything on our menu is all-natural, hand-picked from local farmers to guarantee their freshness. Choose between a customizable per-person buffet package or group platters à la carte. Every dish on the menu is expertly prepared, designed to bring you the fine dining experience you deserve.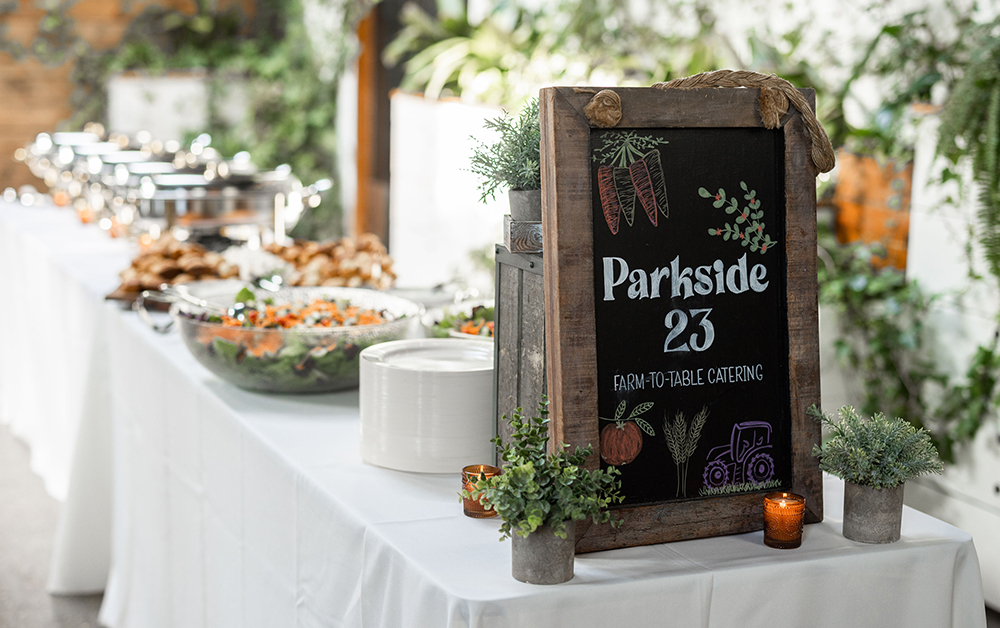 Wedding Catering Details
No other catering service provides ingredients as fresh as ours – our produce comes straight from local farms right to the table, and some ingredients are even grown on-site! We offer a plethora of all-natural dishes with a wide selection of gluten-free, vegetarian, and vegan options. We serve parties a minimum of 10 up to 500. Be sure to let us know your group size before placing an order.
INCLUDED IN OUR CATERING SERVICES:
We provide the staffing needed to serve your guests. It also includes the setup and takedown of the service style chosen. It does not include state and local taxes or delivery.
ADDITIONAL ADD-ONS FOR WEDDINGS:
Plateware, silverware, glassware, and linens.
Allergies and Restrictions
Please speak with our catering coordinator about any food allergies and dietary restrictions. We cannot guarantee completely allergen-free foods, but with notice, we will eliminate cross-contamination to the best of our abilities.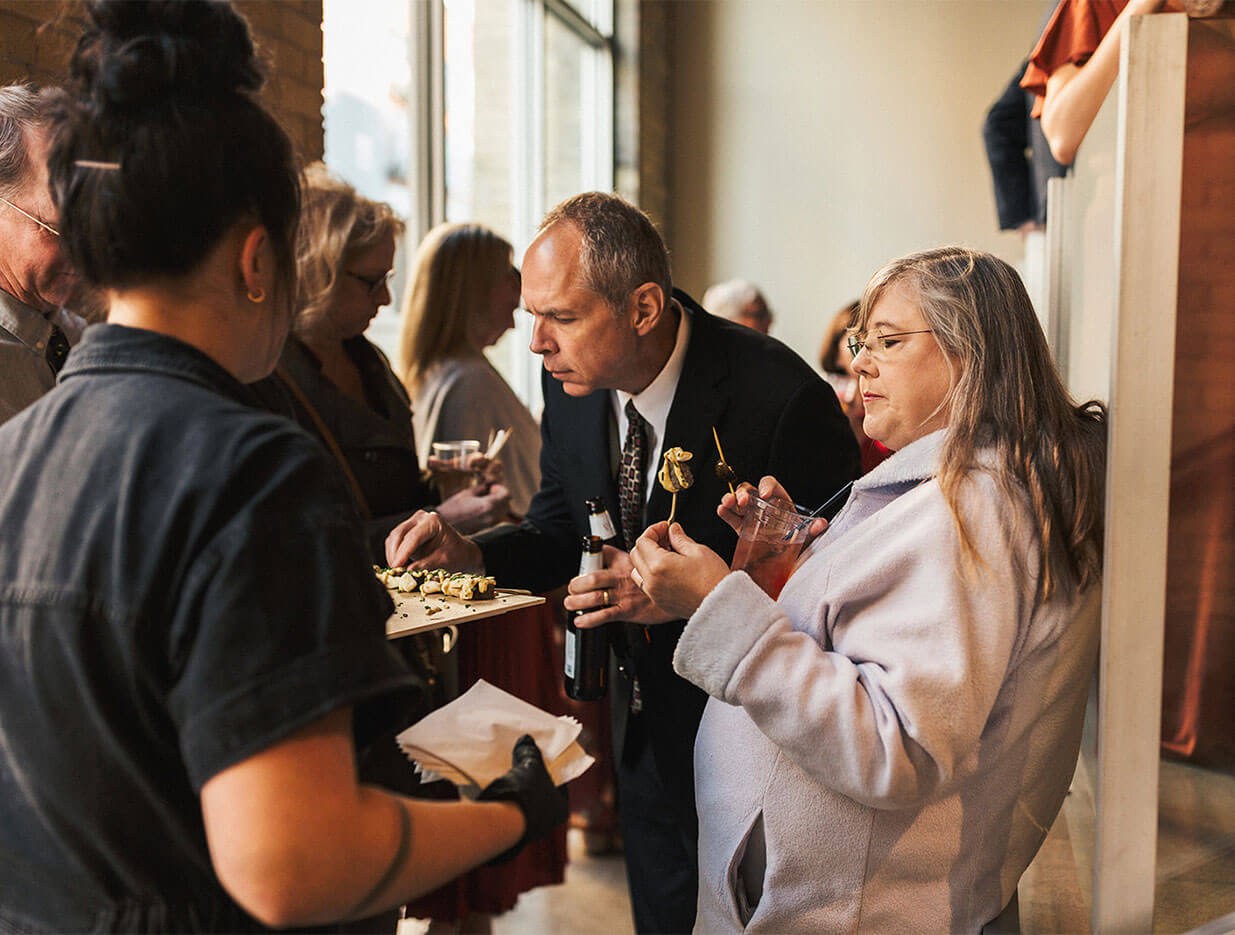 What our guests have to say
First off I'd just like to say THANK YOU for such an amazing service at our wedding reception. Everyone raved about the food and said it was outstanding. Some even called it the best wedding food they've had, so kudos to you and your team! The individuals with allergies were also very appreciative. :)
- Mary O
My cousin's wedding was catered by Parkside 23. Dinner, dessert and appetizers were excellent!
- Patti G
Parkside 23 catered our wedding and we cannot recommend them highly enough! Their entire staff, but specifically Brittany and her team, did an incredible job providing all our catering needs from appetizers to late-night snacks and everything in between. They were so easy to work with and everyone is still talking about the food! Thank you PS23!
- Abbey H
I wanted to say THANK YOU!!!! Thank you guys so much for all that you did to make our wedding day so special. You honestly did so much for us and I can not begin to say how thankful I was for your team that day. Thank you Brittany for setting up all of the tables from the centerpieces, to the menus, to the linens. It was a huge stress relief for me and my mom. Thank you Michael for making the best food and making my wish of having ice cream at my wedding come true. Thank you for keeping things on track and working so hard that day. Chris and I, and my family appreciate all of you! Have a great day! See you soon!
- Brooke